At Keats we have exceptional therapists and practitioners providing a whole range of services. All of them are professionally qualified and members of their representing professional body. They all have particular areas of interest or specialism so have a look at their individual profiles to find out more and who might suit you.
Allison Brown

Cranial Osteopathy, Osteopathy

Anne Tonks

Counselling and Psychotherapy

Bridgette Mansfield

Hypnotherapy

Carole Mabboux

Acupuncture, Reiki

Darren Kail

Sports Massage, Deep Tissue Massage, Aromatherapy, Indian Head Massage

Debbie Pettit

Reflexology

Dr Julianne Mullen

Arts Therapy

Dr. Mrs. Samalie Thilakarathna

Ayriuvedic Medicine

Edna King-Newell

Speech and Language Therapist, Counselling

Eleni Dee

Health Coach

Emily Barton

Reflexologist

Gareth Wilkins

Bowen/Sound Therapy

Jacqueline Fraser

Chinese Herbal Medicine, Acupuncture

James Lawrence

Homeopathy and Qigong & Taijiquan Instructor

Jazmin Yanez

Deep Tissue Massage

Katya Ray

Psychodynamic Counsellor

Marilena Andreou

Cognitive Behavioural Therapy (CBT)

Nasrin Begum

EMDR and Family Therapist

Rashmita Bedi

Podiatry | B.SC (Hons) Pod, M.Ch.S., S.R.Ch

Soraia Crystal

Child, Adolescent and Adult EMDR Consultant

Valerie Peden

Biodynamic Craniosacral Therapy

Vivien Jackson

Deep Tissue Massage, Aromatherapy, Indian Head Massage
Allison Brown
Cranial Osteopathy, Osteopathy
Allison has been practicing for 30 years since qualifying from the British School of Osteopathy.
She has worked extensively with pregnant women, babies and children as well as providing osteopathic support for many people in their recovery from physical and emotional trauma and injury.
During the years since qualifying in Osteopathy Allison has explored a number of therapeutic modalities including:
integrative baby therapy training, pre and perinatal work
Shamanic practice
Psychotherapeutic approaches to illness
Meditation techniques
Energy healing
Nutritional aspects of health
And various movement centred approaches to bodywork
This has helped to broaden her perspectives on healthcare and healing. Bringing a depth to her osteopathic practice and affording a wealth of knowledge upon which she draws to provide a unique treatment protocol for each client.
Allison has a strong belief in the healing potential of our bodies. She feels that if an individual is supported in understanding and resolving the issues which are impeding their recovery, remarkable change is possible. For information on payments please visit Fees page.
Anne Tonks
Counselling and Psychotherapy
Anne Tonks offers long and short term Counselling and Psychotherapy for individuals who are experiencing difficult periods or crises in their life and who want support to explore these issues, make some sense of them and develop new perspectives and directions.
Issues she works with include:
Anxiety and Panic Attacks; Depression; Abuse and Trauma experienced in childhood and / or adulthood; Relationship and Intimacy difficulties; Loss and Bereavement; Identity issues – who am I?; Loss of Meaning and Purpose in life; Self-confidence and Self-esteem issues; Stress.
Anne aims to provide a supportive and confidential space in which a trusting relationship can develop and explore the issues, discover the person's own inner resources and new ways of being. It is widely recognised that the therapeutic relationship is important in facilitating the process of healing and growth.
She uses a relational and integrative approach which incorporates several psychological theories including Psychodynamic Theory, Psychosynthesis and Advanced Integrative Therapy (AIT).
Psychodynamic Theory is concerned with issues that have developed in childhood and still affect us today.
Psychosynthesis considers the whole person: body, feelings, mind, sexuality and spirituality. It is concerned with our relationship to ourselves and others, periods of transition in our lives, personal goals and aspirations.
AIT is a gentle, wholistic and effective trauma treatment or energy treatment which promotes psychological, physical and spiritual healing. It treats not just the symptoms but the originating causes of present day difficulties (www.ait-uk-europe.com).
Anne studied Psychology at degree level and applied it to my work as a Social Worker for many years prior to training as a Counsellor and Psychotherapist. She attained her Diploma in Counselling from the Institute of Psychosynthesis in 2005 and her MA in Psychotherapy from the Psychosynthesis Education Trust, accredited by the University of East London in 2014.Having practiced at Keats since 2002.
Qualifications
BSc (Hons) Psychology
Diploma in Counselling
MA in Psychotherapy
Professional Membership
British Association for Counselling and Psychotherapy (BACP) and the United Kingdom Council for Psychotherapy (UKCP)
Contact
Please contact me via Keats reception number – 020 8366 2300 if you have any queries or would like to arrange an appointment for an initial assessment session.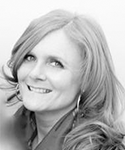 Bridgette Mansfield
Hypnotherapy
Bridgette specialises in Hypnotherapy and HypnoBirthing® and is fully qualified and registered. She trained with the HypnoBirthing Institute and Hypnotic Solutions and is a member of the General Hypnotherapy register and the General Hypnotherapy Standards Council.
Bridgette is experienced in helping many people with various problems including stopping smoking, weight control, negative habits and behaviours, fears, phobias, public speaking, insomnia, anxiety and panic attacks using the most up-to-date and advanced techniques in hypnosis including NLP (Neuro-Linguistic Programming).
Contact
For more information please call her directly on 07932 084 321
Carole Mabboux
Acupuncture, Reiki
Carole is a fully qualified Acupuncturist and Reiki Master in the Usui Method of Natural Healing. She is a member of the British Acupuncture Council and the NHS Directory of Complementary and Alternative Practitioners.
Carole graduated from the London College of Traditional Acupuncture.
Carole has been a holistic practitioner for several years after leaving a very stressful job in the City behind her. She understands how demanding and stressful working life can be and as a result, has developed a unique combination of Acupuncture and Reiki within a treatment. This combination dramatically increases the benefits of each treatment, leaving you feeling deeply relaxed at the end of the session.
Although Carole has had a great deal of experience in treating many conditions, she is passionate about Women's Health, particularly fertility issues.
Contact
Visit her website for more information on Acucarma.co.uk or call Carole directly on 07986 433 141.
Darren Kail
Sports Massage, Deep Tissue Massage, Aromatherapy, Indian Head Massage
Darren specialises in Sports Massage as well as other complementary therapies such as Swedish massage, Indian Head Massage, Deep Tissue massage and Aromatherapy.
He studied Remedial Therapy at the Royal National College for the Blind, in Hereford, between 2000 to 2001, where he also gained an I.T.E.C Diploma in Swedish massage, Indian Head Massage & Reflexology. He also gained a BETC Diploma in Sports Massage & Sports Injuries in 2002 at the London School of Sports Massage, recognised by the Sports Massage Association. Darren is now additionally qualified in On-Site Chair Massage & Aromatherapy.
While previously working as a Fitness Instructor Darren had the opportunity to compete in judo for Great Britain, in the Sydney and Athens Paralympic Games as well as the World Judo Championships, held in Rome, Paris and Canada. While training as an international judo player he soon learnt to appreciate what Complementary Therapies, especially Sports/Deep Tissue Massage had to offer and once qualified he had the opportunity to massage in the South of France, Brazil, Germany and Italy. After completing the advanced gym apprenticeship in 2008, Darren decided he would improve his career by teaching studio fitness classes as well. At present he still teaches Circuit Training, Spinning and Pilates at the local Leisure Centres, based in Enfield.
As well as keeping up to date with alternative Therapies Darren has recently finished a Foundation Degree in Rehab Work Visual Impairment, in order to assist people adapt to life with having sight loss. On top of his work commitments and continued professional development courses he attends, he is also a busy family man with two young boys and a wife. The latest course he attended was related to working as an Eye Clinic Liaison Officer with the NHS. Darren has recently started a part time job as a Resource Centre Support Worker for Thomas Pocklington Trust and while working with people that have sight loss he also manages a successful complementary Therapy practice.
Swedish Massage Therapy is a very effective form of massage that can aid relaxation by using the calming quality of touch. There are many techniques that together can relieve stiff muscles and joints, improve circulation and lymph drainage, calm the nervous system, aid digestion and excretion as well as improve skin tone. Massage can also relieve physical, mental and emotional fatigue, thus creating a more positive feeling. Massage is often used as a preventative treatment to maintain and improve people's quality of life.
Contact
Visit his website Healing Hands for more information http://www.darrenkailsportsmassage.co.uk
or call Darren on 07815 094 043.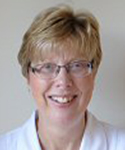 Debbie Pettit
Reflexology
Debbie qualified in 2004 and holds a Diploma in Reflexology. She is a full member of the Association of Reflexologists (MAR).
As a Registered Nurse and Reflexologist she has a passion for health and wellbeing, using a holistic approach with each treatment.
It is through her experiences as a Registered Nurse working with both conventional and complementary therapies that she developed a keen interest in Reflexology.
Debbie has a wealth of experience treating clients for a variety of reasons. She has a particular interest in stress and anxiety management, infertility and support during pregnancy.
Debbie also has completed post registration training courses in:
Hand Reflexology
Reflexology during pre-conception, pregnancy and post-natal care
Reflexology for stress management
Reflexology for supporting people with cancer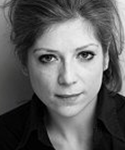 Dr Julianne Mullen
Arts Therapy
Dr Julianne Mullen a H.C.P.C registered Dramatherapist and Badth registered clinical supervisor. She currently works in education, healthcare and private practice. Drama and theatre have always played a central role in her life. It encompasses her career in theatre, teaching drama/theatre studies and practising as a Dramatherapist. In all areas, she has experienced and witnessed the incredible healing potential of Drama and theatre to facilitate creativity, imagination, learning, insight, change and growth. Dr Julianne remains actively involved in therapeutic theatre projects. She also writes for the online magazine Your Tango
Qualifications
PhD in Dramatherapy – Anglia Ruskin University, Cambridge
M.A. Dramatherapy – Roehampton University London, HCPC registered, Badth member
Clinical Supervisor – Diploma in Clinical Supervision, TPE
Qualified Teacher Status – Middlesex University
M.A. Drama Studies – University College Dublin
Social Science – University College Dublin
Professional
HCPC Registered Dramatherapist
BADTH Registered Clinical Supervisor
Dr. Mrs. Samalie Thilakarathna
Ayriuvedic Medicine
Dr Thilakarathna completed her primary & secondary education at Holy Family Convent, Colombo 04. She was then selected to the Institute of Indigenous Medicine, University of Colombo, where she completed her Bachelor in Ayurveda Medicine & Surgery. She also holds a Diploma in Acupuncture from the Anton Jayasuriya Memorial International University, Sri Lanka and a Diploma in Child Psychology from the American Institute of Higher Education in Sri Lanka. Dr. Mrs. Thilakarathna also has a Master of Arts in Archaeology, from the University of Kelaniya, which helped her to explore more on ancient medical techniques of Sri Lanka and Asia.
Even during her university days Dr. Thilakarathna volunteered as a Psycho-Social counsellor at a NGO to prevent suicide in Sri Lanka. This helped her to develop her skills in understanding her patients and to make them feel comforted and put at ease. Her professional career started at Siddhalepa Pvt Limited; a renowned brand for Ayurveda Health & Wellbeing in Sri Lanka, where she was trained & where she refined her practice in Ayurveda Wellbeing and Spa Treatments, consulting celebrities and dignitaries of Sri Lanka and Abroad.
Dr. Thilakarathna was then recruited to work as a Research Projects Officer to Dr. Palitha Serasinghe – Ayurveda Lecturer and Researcher of Middlesex University, UK, where her knowledge of Ayurveda Research was developed and her skill as a Teacher and a Trainer in Ayurveda Medicine and Panchakarma techniques were cultivated.
Literate in Singhalese, English and Hindi languages, Dr. Thilakarathna is qualified & knowledgeable in Ayurveda, Sri Lankan Traditional Medicine and Chinese Acupuncture treatment. After joining HHLL [Hospitality & Healthcare Lanka Limited] Sri Lankan wing of PUNARNAVA Ayurveda, Kochi, India, has learnt about Kerala Ayurveda Practice. Dr. Thilakarathna had the opportunity to further refine her knowledge and skills in Kerala Ayurveda Treatments by working for Kerala Parampareya Ayurveda. Her knowledge in many aspects of Ayurveda & Traditional medicines as well as her continuous study of Ancient Sri Lankan Medical History & Techniques have given her the in depth understanding of life & culture when promoting Ayurveda Tourism in Sri Lanka. LIVE AYURVEDA, founded by Dr. Mrs. Thilakarathna is a brand of Curated Wellness Retreat Programmes in Sri Lanka & in the UK, mainly focuses on Wellness rather than Illness.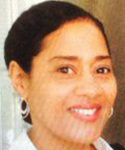 Edna King-Newell
Speech and Language Therapist, Counselling
Edna is a Highly Specialist Speech and Language therapist with many years of NHS and private sector experience. She have experience of working with a wide range of children and adults and she specialises in Learning Disabilities, Autism, Augmentative and Alternative Communication, including high tech devices such as Eye Gaze, iPads with specialist communication software and low tech visual aids, Makaton signing, PECS etc. She works with stammering of all ages and can assist with speech sound difficulties, language development delay/disorder, developmental delay disorder and social skills training. If you would like to discuss any speech and language concerns, please feel free to contact her for advice and guidance. Edna offers speech and language therapy in an empathic, warm and friendly manner based in the heart of Enfield Town.
Fees: £75 per assessment session £50 per follow up therapy session.
Counselling
As a person-centred counsellor, her aim is to provide a genuine, caring service in the knowledge of how daunting but powerful counselling can be. We all have our own journey in life to navigate and she truly understands the need for a confidential, empathic, non-judgmental listener in those challenging times. As an experienced speech and language therapist in learning difficulties and complex needs, she's able to break down barriers in communication to enable everybody to find a way to express themselves whatever their level of ability in life. Edna is aware of the stress and anxiety related to disabilities and welcome all from this walk of life, including parents and carers. My counselling service aims to be kind, caring, honest but gentle because life can be tough.
Edna also has specialist knowledge of working with women who have experienced domestic violence and sexual abuse and have a Masters degree in this particular area. She has experience of working in a women's centre and welcome women seeking a safe place to talk in a gentle, non-judgemental way.
Take things at your own pace. Start to find your own solutions.
We all have our past experiences. Of course, we need to examine the past but it is equally important to deal with the 'here and now' when we are feeling concerned, anxious, stressed or sad. She became a person centred counsellor because on her own personal counselling journey, Edna often wanted to be listened to about what was going in the present instead of a pressure to default analyse the past right away. We are all at different stages of our journeys and she respects that.
You choose the pace and depth you want to take and Edna will facilitate you.
Professional qualifications
BSC Speech & Language therapy
MA Domestic Violence and Sexual Abuse
Diploma in Person Centred Counselling
Professional membership
HPCP registered, MRCSLT, ASLTIP member
You can contact Edna King-Newell via email: info@keatshealth.co.uk
Eleni Dee
Health Coach
Eleni Dee is a qualified Health Coach Practitioner; she specialises in helping parents to improve their health and wellbeing. The need to re-evaluate your health as a parent or someone who is trying to become a parent may have been brought to the forefront from a health decline.
Perhaps obesity, type 2 diabetes or physical aches and pains are restricting your quality of life. Maybe the issues that have arisen are in your children's health and you need to adapt to better health habits in order for your family to thrive.
Eleni holds a certified diploma in Health coaching from the prestigious College of Naturopathic Medicine. She is also fully insured, has a clear CBS check and is a member of The Association of Naturopathic Practitioners.
To find out more about Eleni and her services visit www.meraki-health.co.uk
Speak to her directly on 07928 859 020
Email her directly hello@meraki-health.co.uk
Emily Barton
Reflexologist
Emily is a fully qualified and insured M.A.R Reflexologist, whom studied at the highly regarded London school of Reflexology, whereby she was trained by Louise Keet – 'Britain's leading reflexologist. Using the holistic approach to health and wellbeing, Emily works with the individual as a whole, as she feels that physical, mental and emotional wellbeing are inextricably linked. Her passion is empowering clients to encourage greater wellness into their lives, through a powerful combination of personalised holistic health and wellbeing advice, relaxing ancient treatments and in her own private studio: spirituality and mindfulness classes, meditations and workshops. When working with clients, she encourages them to envision exactly what they would like to achieve through starting their treatment plan. She feels that once having identified their goals, it allows for a clear, constructive and more personal journey to better.
Emily is extremely passionate on the protection and preservation of our eco systems, and prides herself in being an eco-friendly business. Using only natural, biodegradable and recyclable materials. As a member of the Association of Reflexologists, Emily is committed to continuing her professional development, through attending regular courses and continuing research. The AOR hold strict codes of conduct, to ensure all members practise at the highest level in reflexology. She is also first aid qualified.
Emily is particularly passionate about women's hormonal health, and has had great experiences in encouraging greater hormonal balance for her clients. She also holds a further diploma in pre-conception, pregnancy and post-natal care Reflexology, which aids in promoting your body's natural healing processes, and achieving balance. Reflexology can encourage a deep sense of relaxation, improve sleep and reduce stress, all of which are major factors influencing fertility. Emily works closely with clients by creating a treatment plan that works for them. This can include; monitoring sleep, diet, exercise, general lifestyle habits, syncing treatments with their menstrual cycle, alongside tailored Holistic lifestyle advice. Where possible, Emily encourages working with both parties – should this be a solo experience, that is fine too. Monitoring these areas allows for a better understanding on how their body works, and ways in which they can improve their lifestyle, which encourages a greater sense of connection to their being.
She also holds a diploma in Indian Head Massage, a deeply relaxing treatment with many health benefits, especially alongside Reflexology. Emily also holds a further diploma in hand reflexology, perfect for combination treatments.
To find out more about Emily's services visit: www.remedieslondon.com or contact Emily directly on: 07852239042 – remedieslondon@gmail.com
Gareth Wilkins
Bowen/Sound Therapy
Gareth is the newest addition to Keats Health Clinic and is excited about sharing his knowledge and contributing to your wellbeing.
His background is in music and holistic health. He been an accredited Bowen therapist for 10 years and brings with him the wonderful healing modalities of Flower Essences and Sound Medicine, offering you relief from physical pain, emotional trauma and spiritual distress; helping you to realign to your centre.
Gareth has predominately worked with sports men and women and can be seen working on pool side with the swimmers at Enfield Swim Squad or if you are lucky (or mad) on fell runners in the northern mountains. It is because Bowen Technique is a light non-invasive manual therapy that it can be done almost anywhere and is suitable for all.
Now, you don't have to be on a mountain to see Gareth, he's right here in Enfield.
To book an appointment call Gareth directly on 07942 310852 or through the clinic on 020 8366 2300.
Professional Qualifications
Bowen Therapy, BTAA
Flower essences are uncertified.
Sound Medicine. Music degree from Leeds College of Music and from Middlesex University.
Certificate from Holistic Healers Foundation Course.
Testimonials
5 stars! Knowledgeable and effective Bowen Therapist, who has already made a difference to a longstanding joint hip, knee and ankle pain, it gives me increased flexibility and mobility. I cannot recommend this treatment highly enough for both children and adults. For me it makes a great deal of difference both physically and emotionally. Gareth, my therapist was cheerful, friendly and put me at ease, there is also a good ambience at the clinic too. Gareth was very attentive, and compassionate for someone elderly and in a lot of pain. He was happy to give informative explanations and certainly understood his subject thoroughly. I have tried most therapies and came across Bowen therapy accidently following a traffic accident which left me with whip lash. It only took one treatment to rectify this problem and consequently I always return for treatment if another problem arises through sporting activities. The Bowen treatment through the hands of Gareth has brought relief beyond measure. Gareth also suggested simple techniques to do at home for maintenance which made it super easy to aid recovery and I was actively making myself recover instead of depending on Gareth, this he does encourage. I have also taken the flower remedies from Gareth which certainly help me emotionally when I have become stuck as they seem to help me move forward, and have attended the sound medicine which I find fascinating and healing.
Heather Throup
Great knowledge base and extremely professional treatment.
Karen
I have known Gareth for quite a few years now and I've had the pleasure of working with him. I find him professionally competent and down to earth and a no beating round the Bush attitude. I'm sure all those he treats will be very happy at the outcome. Signed, Lez Fuller
Jacqueline Fraser
Chinese Herbal Medicine, Acupuncture
Jacqueline has been an Acupuncturist and Chinese Herbal Practitioner since 1997 and is a member of the British Acupuncture Council.
Her experience over these years includes working in a hospital Kunming China treating both in and out-patients, working alongside GP's in their surgeries, working in a drug and alcohol centre helping patients recover from their addiction and in a HIV/AIDS clinic.
In her practice today she specialises in hormonal problems from the start of the menarche to menopause, fertility assisted programs including couples going through IVF and ICSI treatments and regularly treats for pain such as bad backs, migraines and many musculoskeletal problems including Fibromyalgia and M.S.
Her wide scope and 30 years in the health profession means she has a wealth of knowledge and experience in many fields, successfully helping her patients in the best way possible.
Jacqueline is the original founder of Keats Health, which opened in the year 2000 and remains one of its directors. Jacqui is a member of the British Acupuncture Council and the Acupuncture Childbirth Trust London
Contact
For more information please call her directly on 07976 909 859 or visit her website at www.jacquelinefrasertcm.co.uk
Testimonials
I just wanted to say a big thank you for everything you did for me and tell you you acted like a friend and a counsellor, always making me feel better A.P
Thank you for everything, it's much appreciated, more than you know A.D
It seems that although Fibromyalgia can't be cured, without your help through the hard times I wouldn't have been able to carry on or continue working, thank you for everything you have done, lots of love L.N
Just a note to thank you for everything you have done for me over the last few years, all the acupuncture and all the listening! Much love B.A
hello@jacquelinefrasertcm.co.uk
07976 909 859
James Lawrence
Homeopathy and Qigong & Taijiquan Instructor
James is a Registered Homeopath with the Alliance of Registered Homeopaths.
He uses his combined therapies and skills to treat people holistically for a wide range of chronic and acute complaints that cover physical, emotional and mental health. He treats both adults and children.
He is based in Enfield, North London and has practices at Keats Health Clinic, Enfield Town.
Given the circumstances of these adverse times, the clinic spaces are limited. As an alternative, he also offers Zoom, Skype, WhatsApp or Facetime appointments.
James says
:

In the consultation, I note your set of symptoms. And then match the remedy according to the consultation findings.
Homeopathic remedies trigger the body's healing response that encouraging each person's recovery to wellness.

I personally have a strong interest in mental health and matters of the heart, as they play a significant factor in a person's overall holistic health and wellbeing.

My client approach warm and friendly. I also give extended support to my clients between consultations. It is an essential part of my service that clients find highly beneficial.

You're welcome to call and have a friendly and informal chat before any consultation. There is no obligation to this free service.

I look forward to connecting with you.

James MARH RHom
Qualifications
ARH Registered Homeopath
Traditional Healing Therapist – Qigong & Shamanic
Shaolin Qigong & Taijiquan Instructor
Dip. Shamanic Studies & Transpersonal Therapies
Contact James
Contact directly via SMS, WhatsApp or call 07896 533 193
Full Contact Information for James
Phone: 07896 533 193 / +44 (0) 7896 533 193
email: james@HomeopathEnfield.co.uk
Website: HomeopathEnfield.co.uk
Remedies are inclusive of all consultation prices.
Jazmin Yanez
Deep Tissue Massage
Jazmin is a qualified massage therapist and member of MTI (Massage Training Institute). She first became interested in massage when she discovered its wide ranging benefits after sustaining an injury as a recreational runner while training for a half marathon. Ever since, her interest in pain relief and relaxation has grown steadily. Currently training on sports massage and remedial soft tissue therapy, Jazmin has an integrative approach mixing different techniques for maximum effect to address clients needs.
The therapeutic benefits of massage have been used for centuries to help address imbalances in the body and support wellbeing. It can help to relax the muscles, release tension and re set the mind.
Treatments available
Deep tissue massage
Working on deeper muscle layers can help release patterns of tension. Deep tissue massage helps to loosen up the tissue relieving aches and pains and encouraging deep relaxation. People often complain of tender spots or 'knots' which can be targeted with deep tissue techniques.
Myofascial release
Myofascial release can help release restrictions within the connective tissue (or fascia), thus enabling stuck, stiffened and dehydrated areas to become soft and flexible again. It can help to increase mobilisation and decrease stiffness that may result from chronic conditions or injury.
Holistic massage
It entails a variety of techniques to soothe muscles and promote relaxation. With gentle and long strokes in the direction of the heart, holistic massage stimulates circulation and flush of metabolic waste. It provides a general sense of wellbeing and can help relieve stress and fatigue. For information on payments please visit Fees page.
Testimonial
"I usually have so much tension and pain on my back…however Jazmin applies the correct pressure every time, leaving me super refreshed and relaxed. She knows exactly the right areas to work on"
FaceBook
@jazminyanez.massage
Katya Ray
Psychodynamic Counsellor
Katya Ray offers short term and long term counselling face to face at Keats in Enfield. I provide individual counselling for addiction, depression, grief and loss, inter-generational trauma as well as persistent difficulties at work or in your personal life. I can also help with life transitions including parenthood, mid-life and retirement.
Marilena Andreou
Cognitive Behavioural Therapy (CBT)
Marilena Andreou delivers Cognitive Behavioural Therapy to adults and young people experiencing a range of depression and anxiety disorders. She is fully accredited by the BABCP (British Association for Behavioural and Cognitive Psychotherapies). The National Institute of Health and Care excellence (NICE) recommend CBT for depression and anxiety as a first line treatment.
She has worked in the mental health field since 2005 both in NHS and in private practice. Marilena has worked in various settings such as a community mental health team, a psychiatric ward and in primary care, treating a range of long term and short term problems.
The areas of CBT that she works with are as follows:
Anger, Anxiety, Body dysmorphic disorder (BDD), Depression, Dissociation, Generalised anxiety disorder (GAD), Health anxiety, Low self – esteem & confidence, Panic disorder, Perfectionism, Post traumatic stress disorder (PTSD), Self harm, Social anxiety disorder, Specific phobias, Stress, Suicidal thoughts.
For further information visit the website Inspiring Minds or you contact Marilena directly on 07504 226794
Nasrin Begum
EMDR and Family Therapist
Nasrin Begun is a fully qualified and UKCP Registered Family and Systemic Psychotherapist working with children, families and adults, both individually and also couples, in a variety of settings.
Nasrin is very passionate about the work that she does and has extensive experience and training enabling her to help people with challenging relationships, supporting families who are affected by autism, disabilities and who have children expressing violence.
In Nasrin's private practice, she works with diverse issues such as anxiety, low self-esteem, attachment issues, depression and Covid related problems. Nasrin is also experienced in providing psychotherapy to people dealing with domestic abuse, domestic violence, infidelity and trauma.
For the past 20 years, Nasrin has been working with children and adults in the charity and social care settings. She works with a wide range of issues which you might come across in your life. When you find yourself "stuck", unsure about your life direction, unhappy about relationships, generally anxious or worried, Nasrin can offer confidential therapeutic support that will help you to make sense of these emotional and relational experiences.
Nasrin is also a qualified Theraplay Practitioner using attachment-based games with caregivers and their children who have behavioural issues. She has a range of experience including working with family break-down and reunification between family members.She is also a Non-violent Resistance Practitioner, specialising in supporting families where children are violent towards their care-givers.
Nasrin is also an EMDR (Eye-movement desensitisation and reprocessing) practitioner in training. She specialises in the treatment of children, adolescent and adult sufferers from complex trauma, anxiety and depression. The National Institute for Clinical Excellence (NICE) has recommended EMDR as one of the choices for PTSD.
Nasrin aims to create a safe, non-judgmental environment for you and work with your strengths to help create positive changes in your life. For information on payments please visit the Fees page.
Nasrin Begum is happy to offer a consultation via skype or email/phone in the first instance so you can talk through whether this is the right kind of therapy for you. Please call on 07939 580791 or email on nasrin.begum81@gmail.com
Rashmita Bedi
Podiatry | B.SC (Hons) Pod, M.Ch.S., S.R.Ch
RASHMITA BEDI specialises in Chiropody/Podiatry. She is registered with the Health Care Professions Council (HCPC) and is a member of the Society of Chiropodists and Podiatrists.
Rashmita has had many years of experience as a Podiatrist having worked in the NHS and in private practice. She specialises in biomechanics and minor surgery relating to nail issues as well as providing complete footcare for corns callus and verruca issues.
Today we find that diabetes is on the increase, footcare is important to everyone but moreso to people with diabetes. Our Podiatry clinic should be your first stop when considering footcare and somewhere to get valuable advice.
She also provides these services to the mental health trust in north London.
All HCPC registered Chiropodists/Podiatrists undergo 30 hours of continuing professional development every year to keep up with new innovations in the profession.
The in depth training undertaken by Podiatrists over a three year period provides us with a diverse knowledge base. It includes anatomy, physiology, pharmacology and much more.
The public section of the Society of Chiropodists website is found at feet for life.
Soraia Crystal
Child, Adolescent and Adult EMDR Consultant
Soraia has practiced at Keats since 2007. Her clinical background is in child and adolescent mental health (CAMHS) where she worked for over 24 years. She's registered as Social Worker with Social Work England; and registered with the EMDR Association UK and with the British Society of Clinical and Academic Hypnosis.
Soraia specializes in the treatment of children, adolescents and adults suffering from post-traumatic stress disorder (PTSD) and complex trauma; depression; anxiety. The National Institute for Clinical Excellence (NICE), which provides guidelines and recommendation of treatments for all disorders in the UK, has recommended EMDR as one of the treatments of choice for PTSD in the adult population.
Furthermore, she provides supervision and support to EMDR trained clinicians supporting them through to the process of developing their expertise and become accredited practitioners.
Contact
For more information about EMDR treatment contact Soraia directly on 07813 066993 or to book an appointment call Soraia's P.A. Jan Horwood on 07908 746626.
Professional Registration
Social Work England no. SW43729
British Society of Clinical & Academic Hypnosis (BSCAH) no.07
EMDR Europe Consultant c.1304 & Child & Adolescent Consultant C&A.220
British Association for Counselling and Psychotherapy (bacp) Reg number 396342 membership 00985420
Professional Qualifications
MA in SFBT Birmingham Uni. ; Dip. In Hypnosis UCL London; Dip. In Social Work;
EMDR European Accredited Child and Adult Consultant.
Testimonials
Soraia Crystal has been the most effective practitioner I have had the pleasure to experience after years of searching for a treatment that worked for me!
I always left our sessions feeling on a high knowing good changes were happening.
Soraia helped me see that I was stuck in the past which was causing me a great deal of emotional pain . With her guidance, knowledge & skill I was able to process trauma & become 'unstuck' feel much more relaxed & in control & unblock trapped energy to feel like a more natural happy me.
Soraia is someone who I felt very comfortable with. She has great empathy & compassion & is a joy to talk to.
EMDR is a great approach to emotional difficulties. I would recommend Soraia Crystal & an EMDR approach as being very effective! TT
…I feel emotionally healthier now! You took me out of the dark tunnel and showed me the light, changing my feelings from hopelessness to hope. The freedom to feel real feelings, to make my own choices and accept myself unconditionally; and last, but not least, disconnect from all my traumatic memories! H.G.
…you have helped me in the most amazing ways and made realise things I could never have known without doing this work! As I celebrate my son's 3rd birthday next month I will also be celebrating my re-birth! You have helped me become a new person-Thank you! G.F.
Valerie Peden
Biodynamic Craniosacral Therapy
Valerie is a fully qualified Biodynamic Craniosacral Therapist, having trained with Resonance Trainings.
She has also trained in other complementary therapies but particularly loves Biodynamic Craniosacral Therapy because of its uniquely gentle, non-invasive and respectful approach. Her work is enriched by other training and experience, including holistic massage, Focusing, pre- and perinatal therapy and neuro-development.
Valerie is a registered member of the Craniosacral Therapy Association which accredits practitioners who have undertaken a recognised training course, are in continuing professional development, and adhere to its code of ethics and standards of practice.
If you would like to know more please get in touch with Valerie on 07748 583228 or vp.cranio@outlook.com.
Vivien Jackson
Deep Tissue Massage, Aromatherapy, Indian Head Massage
Vivien trained and worked as a State Registered Nurse before becoming interested in Complementary Medicine. Then she helped to run the first Alternative Health clinic in London working with Medical Practitioners.
For the past 18 years she has had a successful Aromatherapy practice in Enfield. She also works for the Nightingale Cancer Support Centre and Enfield Carers Centre.
She has a Tisserand Institute Diploma in Holistic Aromatherapy and is a member of The International Federation of Professional Aromatherapists.
She practises Aromatherapy and uses Swedish and Deep Tissue Massage techniques. She is also a practitioner of Indian Head Massage. For information on payments please visit the Fees page.
Contact
For more information Email: vivdotjackson@gmail.com or call Vivien on 07759 580263.